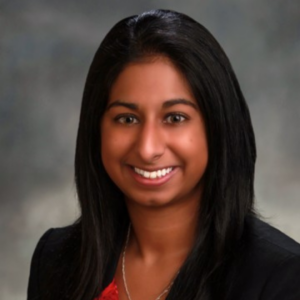 Safia Rahemtulla – Chair
Safia Rahemtulla (she/her), CPA, CA, CIA is an Associate Partner in the Consulting practice of Ernst & Young LLP and holds a CPA,CA designation and a Certified Internal Auditor (CIA) designation. She is in pursuit of her Certified Information Systems Auditor (CISA) and Certified Third Party Risk Management Professional (C3PRMP) designation. Safia has a background in external audit, primarily serving large Atlantic Canada, US, Toronto and New York based real estate and power and utility clients. She has experience in supporting, leading and building teams to deliver on compliance engagements, including but not limited to SOX404 and NI-52019.
Safia's personal purpose is "everything I do is to give time and knowledge to positively impact my community so that individuals are empowered to enhance the lives of those around them." In alignment with her purpose, she is passionate about coaching and mentoring to enhance the lives of those around her to build resilient leaders. It is for this reason that she has served on the Board of Directors of Big Brothers Big Sisters of Greater Halifax for the past 7 years.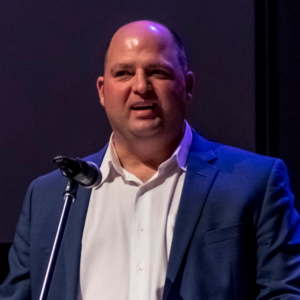 KEVIN FERGUSON – VICE CHAIR
Kevin (he/him) is the Financial Services Manager at O'Regan's. He has been involved with many different not-for profit organizations over the years, until he found his home here at Big Brothers Big Sisters. Kevin works with the Community Engagement team to ensure financial sustainability and connection to current and future donors and supporters.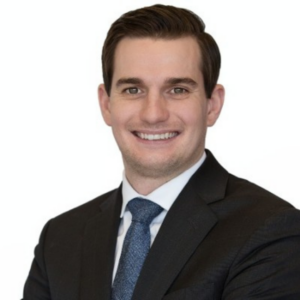 MIKE LAWRENCE – VICE CHAIR
Mike (he/him) is an RBC Community Manager for the Elmsdale and surrounding area. Mike is originally from Ontario and a sports fanatic. He enjoys, hockey and skiing in the winter months and golf and tennis in the summer. Mike moved to NS for school and never left the East Coast. He has over 10 years' experience in personal banking with RBC, focusing on developing his teams to be change-leaders delivering trusted advice to help clients thrive and communities prosper.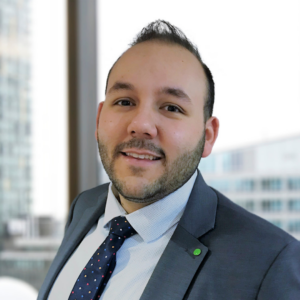 Nicholas Chamberlain – Treasurer
Nick Chamberlain, CPA, CIA, (he/him) is a Manager in Deloitte's Atlantic Risk Advisory practice based in Halifax, NS and holds a Chartered Professional Accountant (CPA) and a Certified Internal Auditor (CIA) designation. Nick has a wealth of experience with his clients, both in the public and private sectors through internal auditing, governance, compliance and IT control assurance through both external audit support as well as service auditor reporting engagements. Nick's depth in internal audit experience includes taking a leading role on co-sourced internal controls over financial reporting program assessments, within both business and information technology processes.
Nick has developed a strong portfolio of volunteer and community based experience, most recently serving as Treasurer on the Board of Big Brothers Big Sisters of Greater Halifax, and Nova Scotia Palliative and Hospice Care Association.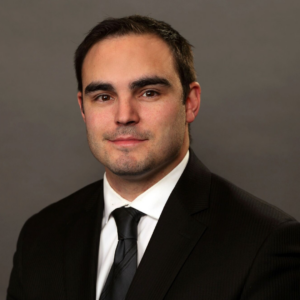 Ryan Gillcash –

Director
Ryan (he/him) is currently working at the Bank of Montreal as the Managing Director, Commercial Banking for the Atlantic provinces. Day-to-day Ryan specializes in developing unique and creative lending solutions to help clients meet their financial objectives and achieve successful outcomes. Ryan's career began in accounting while pursuing a CMA designation by industry and later turned to banking and started a career with BMO in 2012 in a relationship management capacity. His experience at BMO includes progressive roles in relationship management.
Ryan holds an MBA from Saint Mary's University, a Finance degree from St. Francis Xavier University, and is a Chartered Professional Accountant.
Outside of work Ryan enjoys playing hockey and golf and doing family activities with his wife Helen and their two children.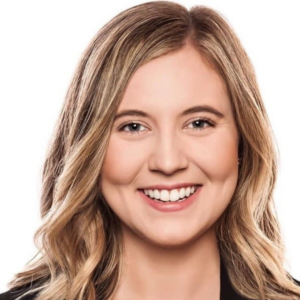 Morgan Wiper – SECRETARY
Morgan (she/her) grew up in Halifax, and attended SMU, graduating in 2016.
She began her career at Deloitte LLP where she obtained her CPA designation. Since leaving Deloitte as an Audit Manager, Morgan joined Summit Industrial Income REIT in their corporate finance group – a light industrial commercial real estate company based out of Dartmouth, NS.
Growing up and always working with youth at summer camps, Morgan became passionate about supporting youth in reaching their highest potential and living their best lives. She currently sits on the Board of Directors for the St. Margaret's Bay Centre, where she worked growing up
As a Big Sister to Little Brother (Chris) for the last 7 years, BBBS is a cause near and dear to Morgan's heart. She is very passionate about the organization and advocates whenever she can to people around her, encouraging others to get involved!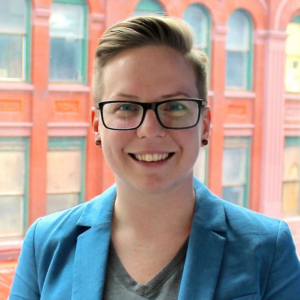 Maddi Adams –
DIRECTOR
Maddi (they/them) is a disabled, queer, trans public servant working for the Province of Nova Scotia for close to 10 years. Maddi currently works for the Nova Scotia Accessibility Directorate where they work with a team of dedicated public servants to make Nova Scotia accessible by 2030.
Maddi has worked across several government departments and offices and led numerous corporate initiatives, including co-chairing the PrideNS Network for 2SLGBTIQA+ public servants and allies and co-creating the provincial government's Positive Spaces Program. Maddi has been on the Board of Directors for Big Brothers Big Sisters of Greater Halifax since 2019. When not working or volunteering, Maddi can be found in the wilderness with their partner, kiddo, and two pups.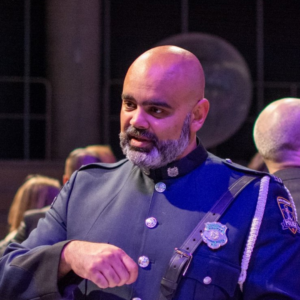 Amit Parasram – Director
Amit is a Sergeant with Halifax Regional Police and has extensive experience in the areas of equity and diversity and working with at risk youth. A graduate of Dalhousie University with a degree in psychology, he is presently a Master of Arts in Global Leadership candidate at Royal Roads University.
Amit is also a passionate diver and dive instructor. Born in sunny Trinidad and Tobago, his family immigrated to Canada when he was 10, and he has called Nova Scotia home ever since.
Amit's experience in policing and working directly with youth has led him to our Board as a place to bring his talent in building a community that is supportive of our young people. ​When he's not working or diving he enjoys spending time with his wife Heather and daughter Aurora.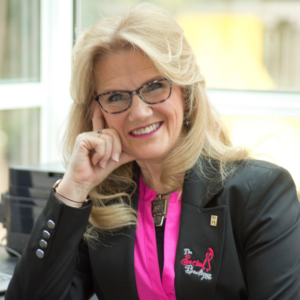 BRENDA SAUNDERS/TODD – DIRECTOR
Brenda (she/her) currently serves as CEO of Dress for Success Halifax, she is a founding board member of Dress for Success Canada Foundation and the only Canadian chosen to serve on the International board of directors for Dress for Success Worldwide.  Brenda is the founder and CEO of The Social Boutique (a non-profit social enterprise that financially supports Dress for Success Halifax) and continues to move women forward through clothing and community engagement.
Committed to CONNECTION, COMMUNITY and COMPASSION, Brenda is known for her energy, positivity and ability to move projects forward with ease.  As a successful founder, owner, and operator of various businesses and non-profits for 40 years, she has learned that her true passion lies in contributing to the transformation of others.  Brenda is a strong leader and natural motivator with the ability to quarterback teams to deliver on mandates they never thought they could. She is an active community member having served on various boards, business groups and non-profit agencies over the years.
Brenda graduated with distinction from the Canadian Women's Foundation Leadership Institute at St. Francis Xavier University and is an International Award-Winning Speaker. She is known for her energy, charisma and high-impact ideas. With a clear preference for positivity–she is soft on the people–hard on the issues. Brenda forges forward with missions, always keeping the best interest of the organization front of mind.  She is happily married to her soul-mate, who supports her in all aspects of life, including their 9 children and 14 grandchildren.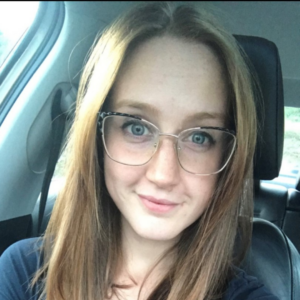 SARAH O'HALLORAN – DIRECTOR
Sarah joined the Board of Directors in 2022, being drawn to the organization through experience working as a registered social worker with youth mental health in schools. Apart from work, she enjoys baking, reading, and going on hikes!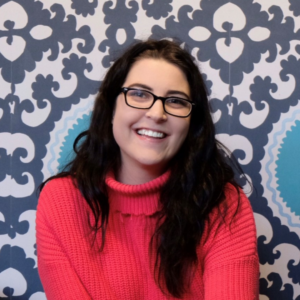 Meghan Corvec – DIRECTOR
Meghan (she/her) is a social worker employed with Mental Health and Addictions in Nova Scotia. She is originally from New Brunswick, however moved to Halifax to complete their schooling and fell in love with the province. She has a history of working with children and youth which is what drew her to becoming a part of the board of directors for BBBS. When she is not working, she enjoys travelling, reading, gardening, and spending time with her friends and family.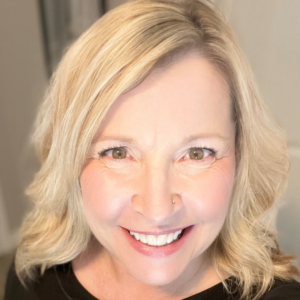 Dora Dorman – DIRECTOR
A life-long resident of the Annapolis Valley, Dora grew up in Gaspereau on the family's farm. With a Certificate in Business and an entrepreneurial spirit Dora enjoyed a successful 20 year career in the real estate and financial industry. Wanting to express her creative side, Dora left the real estate world to pursue a career in marketing. Dora is a marketing consultant and account manager at MBS Radio, better known as FX 101.9 Today's Country & 89.9 The Wave in HRM and Magic 94.9 & 97.7 AVR in the Valley. With 26 radio stations, Dora works closely and creatively with businesses throughout Atlantic Canada to develop, market and expand their brand. Growing up on a farm, one develops a strong sense of and responsibility to, COMMUNITY, Dora has served on various boards including the Valley Regional Hospital, the VON, Heal the Healthcarers, Hants Country Christmas Angels, 100 Women Who Care, and Deacon at the Kentville United Baptist Church.  Above all else Dora treasures family most, with two grown sons (a teacher and a chef), one grandson (3 years old) and another grandchild on the way.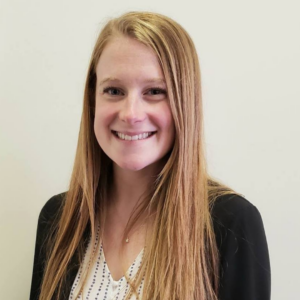 Kayla Field – DIRECTOR
Kayla (she/her) is originally from Cape Breton and graduated from NSCC in 2011.
She began her career working on contract with SBM Offshore as well as AMEC Black and McDonald in Burnside in 2011. With both companies, she worked in finance as well as performing administrative & logistical duties. After leaving AMEC, she then went to work for Sysco Canada for 5 years, taking on an Accounting Associate role.
Since 2018, she works for Scotiabank, Atlantic Regional Office. She holds an administrative assistant role where she assists District Vice Presidents in Nova Scotia who oversee all Scotiabank branches.
Kayla is very passionate about community involvement and has experience in assisting with campaigns as well as organizing larger scale events. Kayla has two young children and holds a passion for helping kids see their potential and achieve their goals.